Concrete Construction Company in Tulsa, OK
We are Summit Concrete and Construction Company, LLC, and a concrete construction company in Tulsa, OK. We are a concrete contractor that provides various concrete construction services tailored to your needs and goals. Do you need a new driveway? We are a superb concrete driveway contractor, producing only the finest concrete driveways. We perform concrete flatwork and work closely with you to ensure you are delighted with your concrete project.
We can design and create a wide variety of outdoor living spaces, and we take pride in our work as outdoor living contractors. Are you looking for a custom patio? Let's chat so we can produce your ideal custom patio. Do you want a pergola? We build pergolas throughout the Tulsa Area and can give you an outstanding, custom-designed and custom-built pergola that you can admire and enjoy with your friends. Pergolas are great additions to  any patio areas around your home.
We are also room addition contractors and remodeling contractors. We can partner with you to make that room addition or remodel a reality. We use top-quality materials to ensure your room addition or remodel is the best it can be for years to come. You can count on us to provide superb customer service and satisfaction throughout your quoting and building process.
Our customers consistently give us high ratings, and they attest to our excellent customer service. Many request us to upgrade additional areas of their property, even years later, as their outdoor living needs change or they choose to continue improving their home.
If you are near the Tulsa Area, please call us and schedule an appointment to discuss the project you have in mind. We are confident that we can provide you with a plan to meet your needs and desires.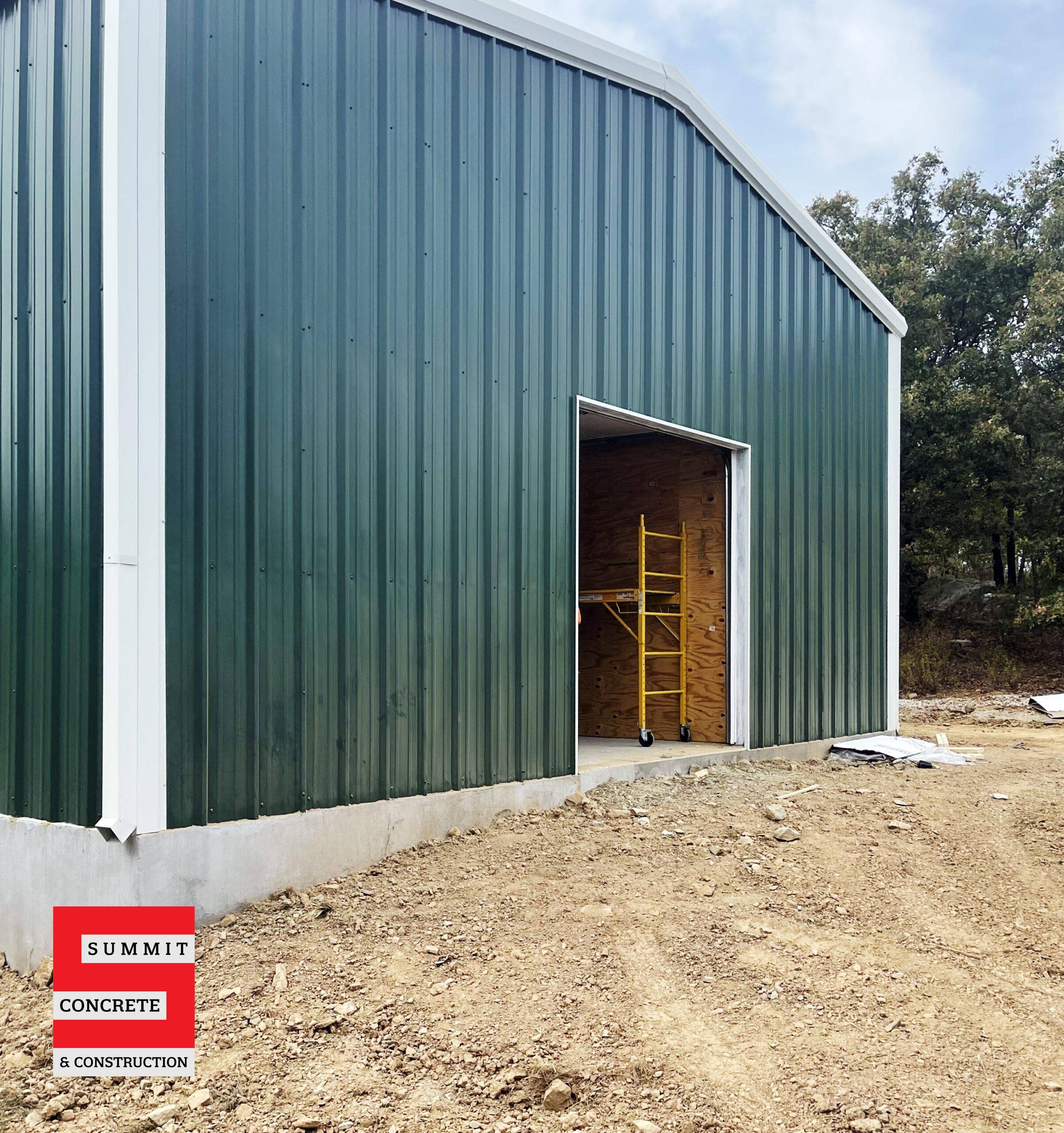 Decades of Experience
We continue the tradition of completing high-quality projects since starting as a father-and-son team in Arkansas in 1987. Since moving to Oklahoma in 1997, we've brought great joy to many customers in several states.
We provide free in-person estimates, and every job gets a Project Manager to keep your job on track and ensure quality standards. Our processes and team members deliver expert results.
Continually Improving
Our management team and field workers provide excellent service and results because we've been perfecting our skills for decades.
We work hard to meet and exceed expectations so you enjoy your outdoor upgrades and want to refer family and friends.
Dozens of Positive Reviews
We are a family business that strives for quality and customer satisfaction.
We have over 200 5-star reviews across Google, Facebook, and the Better Business Bureau (BBB).
Licensed, Bonded, & Insured
We maintain any required licenses and bonding in the states we operate. We have a million-plus liability policy.
If requested, we are happy to provide policy documentation and a lien release.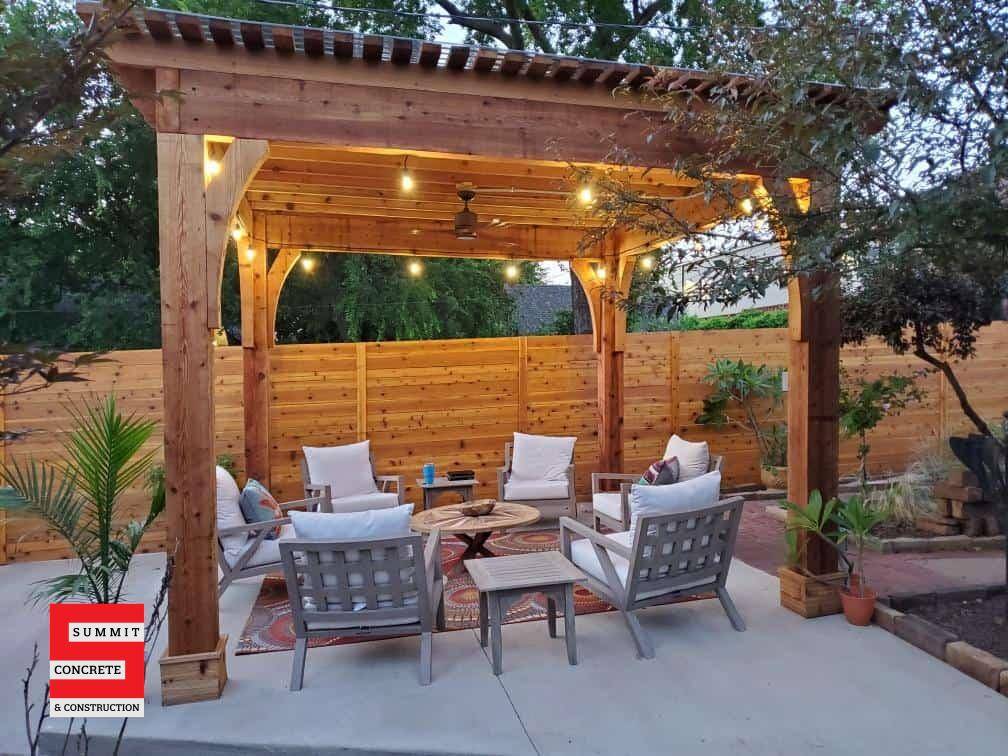 In-Person Estimate
We provide best-value, accurate pricing because we bid in-person. We evaluate the surrounding environment and are able to discuss all your ideas thoroughly.
If interested in financing, we can provide several recommendations for amounts $3,500 – $50,000 or more.
Contract & Scheduling
Upon your acceptance of the contract, we will schedule your job (weather-dependent) and assemble the crew to best complete your job.
Our protocols and 10-step process meets or exceeds engineering specifications. We deliver commercial-grade quality on all jobs, even for our residential clients.
On-Site Through Completion
Management usually visits each job site twice per day to avoid delays and ensure we deliver you with high-quality results, as per the contract. Upon completion, management will conduct a final quality control inspection.
What is financing for home construction projects?
It's easy and quick.
We quote your project, like any other project.
Should you want to make monthly payments instead of all up-front:
You bring up financing in our conversations
We ask some basic questions to know how best to recommend you apply
You apply and get approved
We get paid directly from the loan and you pay the loan off monthly over the number of years you choose to finance
You're enjoying your upgrade without touching your retirement or other savings!
Who can apply?
We only recommend financing partners that have flexible approval criteria with reasonable rates.
What are my alternatives?
We require a lump sum payment to start and schedule your project, then another large portion midway through, then a final payment percentage.
If you don't have the cash available right now to make the initial payment and the next payments (typically within 1-4 weeks), financing lets you get your project started now and pay over time – without dipping into your retirement or home equity line of credit, which are commonly-used alternatives.
Can I finance a portion of the project?
Yes! Financing can supplement your project budget, allowing you to afford your ideal upgrades while paying for a portion of it from your savings.
This helps avoid touching your retirement savings and keeping the right amount in your personal savings without delaying your home improvements.
Can I pay it off early?
Yes, of course. We only work with financing companies that have high acceptance rates with minimal fees and reasonable rates.
Choosing a longer repayment term might have a slightly higher interest rate but allows more flexibility for how much extra to pay each month.
You can also make lump sum extra payments, such as from your year-end bonus, tax refund, or if you sell your house.
What about my local bank?
If you have a good relationship with your banker, your local bank is a great resource, and we recommend discussing your project with them in advance of our initial meeting – since we provide in-person estimates and take your specific property's existing features into consideration.
Our financing partners are tailored to home remodeling and construction projects and have their workflow optimized for our building process.
We don't make money off these financing referrals but know that they help your project get started and completed sooner.
First checking with your local bank can help you decide on your project budget and be a reference to compare to the rates our partners can offer – so you can pick the one that's right for you.
Do you receive my banking information?
No. Summit Concrete doesn't take your application and doesn't receive your personal details from the financing company.
We offer this service to help you get your ideal home upgrades and get your project started this year, not 5 years from now!