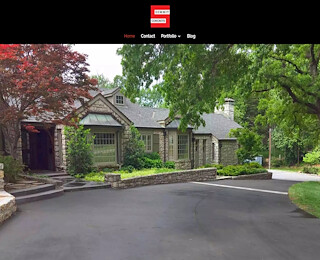 Summit Concrete & Construction Company LLC specializes in installing cost-effective, durable concrete driveways, steps, patios, walkways, and many more. We know you want the best for your concrete construction projects, so we work to make sure we get you what you need on time. If you're planning to install concrete on your residential or commercial property in Tulsa, contact us today at 918-286-7084 to get a no-obligation quote. 
Our Concrete Specialists
The key to our success lies in the masterful craftsmanship of our contractors. At Summit Concrete & Construction Company LLC, we have a team of licensed, bonded, and insured contractors committed to helping you install concrete hardscapes that are beautiful and durable. With the aid of our equipment, we can create any patterns in a rainbow of different colors. We invite you to check our portfolio to see some examples of our previous work.
Our Reputable Concrete 
Whether you are constructing a new or commercial property in Tulsa, you can rely on us. When you hire the Summit Concrete & Construction Company LLC team, you don't need to worry about warping or cracking due to poor design or installation. With state-of-the-art equipment and meticulous attention to detail, we promise to provide the best concrete service.
Wide Selection Concrete Patterns And Color Options
At Summit Concrete & Construction Company LLC, our concrete contractors in Tulsa, OK provide the best ways to personalize your property. We have a huge selection of patterns and styles to choose from. When you book a consultation, you'll be able to select the one that fits your needs and suits your taste. Take your outdoor space or yard to the next level by choosing the perfect concrete pigment.  
Leaders In The Concrete Industry
Our team is known to deliver quality concrete construction services for various clients and applications throughout Tulsa. Our project management approach enables us to deliver the highest level of productivity at every point in the project's lifecycle. We know how to apply concrete techniques and innovative methods to drive the most efficient end product. We are well known for our concrete pouring, placement, and finishing abilities throughout Tulsa. If you would like to install a fresh concrete sidewalk, patio, driveway, or any concrete element, choose the contractors at Summit Concrete & Construction Company LLC. 
Affordable Concrete Service
While there are many Tulsa concrete companies, none offer the high-quality, low-cost service that Summit Concrete & Construction Company LLC provides. We are proud to offer an economical way to build paths, patios, and more. Our concrete installations are elegant, durable, and among the most sought-after in Tulsa. Our concrete installation will keep your commercial or residential property looking new for years to come. 
Contact Us
Give our contractors the chance to enhance your property in Tulsa. At Summit Concrete & Construction Company LLC, we offer unparalleled design options, competitive rates, and speedy project delivery times. 
Let our contractors take care of your concrete needs. Reach out to us at 918-286-7084 to schedule a free consultation.
Summit Concrete And Construction Company LLC
9182867084
5103 South Sheridan Road #614
Tulsa OK 74145 US