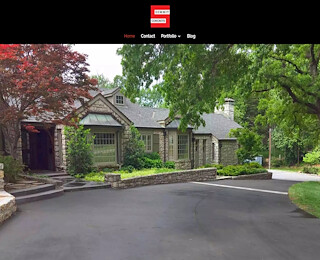 Do you feel as if your house is bursting at the seams? Or perhaps your family is growing? Maybe you've realized you have too much stuff? Whatever it is, the fastest and easiest way to have more space in your home is adding a room to a house in Tulsa, and we can help you do that. At Summit Concrete and Construction Company LLC, we're the best room addition contractors in Tulsa specializing in remodeling homes. Whatever addition you envision, we'll bring it to life.
FAQs About Adding a Room to a House
Planning on adding a room in Tulsa? Chances are you've gone through lots of design inspiration pages. That said, this kind of remodeling project is a considerable investment. As such, you'll need to ensure you've done enough research to make the best decision, including going through these answers to questions about room remodels in Tulsa.
What Are the Advantages of Home Additions?
In addition to revamping your space and increasing the square footage in your home, the other perks of extending your house include:
You can keep the things you love about your home, such as that impressive kitchen, and still get extra space.
You won't have to move out of the home or neighborhood you love.
Building onto your existing home increases the value of your property should you choose to sell it at some point.
How Much Will It Cost to Add Another Room?
The total amount you'll spend will be based on different factors. Of course, every Tulsa room addition contractor has their own rates. This means you'll need to get quotes from your shortlisted builders. There will also be long-term expenses that come with room addition. For example, property taxes and energy bills. A top contractor can give an estimate of your overall expenses.
How Involved Should the Contractors Be?
The first and most vital step in any home remodeling project is to find top-rated builders. As such, work with a company that will keep you in the loop from start to finish. Additionally, hire reliable contractors who can provide the precise costs of your project to avoid surprise bills.
Are There Zoning Restrictions I Should Be Concerned About?
Although zoning laws vary depending on where you live, it's always crucial to confirm whether there are any restrictions in your location when it comes to room remodels in Tulsa. For instance, you might discover there are height restrictions. So, you want to make sure your project adheres to the laws and regulations.
Increase Your Living Space with Summit Concrete and Construction
Thinking about adding a room to a house in Tulsa? Partner with us at Summit Concrete and Construction Company LLC. We're not just builders; we're a team of dedicated building experts who're passionate about transforming our clients' homes. If you're considering room addition in Tulsa, OK, we can assist you in addressing your space needs. And as we work on your project, we'll treat your house like ours. Receive a no-obligation free, in-person estimate: https://www.summitconcreteok.com/contact/?quote=y. Take a second to view our impressive portfolio: https://www.summitconcreteok.com/portfolio.
Summit Concrete And Construction Company LLC
9182867084
5103 South Sheridan Road #614
Tulsa OK 74145 US